Michael Blade
---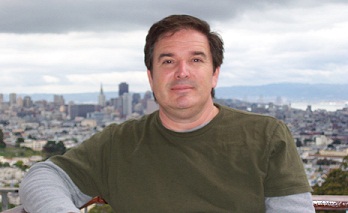 Michael Blade is a Science Fiction Blogger, Futurist and works to create and promote understanding of new ideas and the adoption of technologies for the betterment of humanity and its ultimate survival.
Loves science and science fiction, has many years of deep computer experience. During the day he works for the State of California. On his free time his startup and blogs. He is founder of Touch Voice an iPad medical application that allows vocally-impaired people to better communicate with their care givers and loved ones. Above all he is best known for his terrible spelling and incorrect punctuation!
Born Michael McAnally he has written a poem called Posthuman. Paints canvas for pleasure and relaxation (and now sale). He is the worlds first science fiction blogger with his own virtual world (Nov 10, 2008).
His blog websites are:
Ideameah.com My experimental sandbox for trying out things Drupal, etc.
Viradu.com Unfortunately now in offline archive.
He can be contacted through this form email link